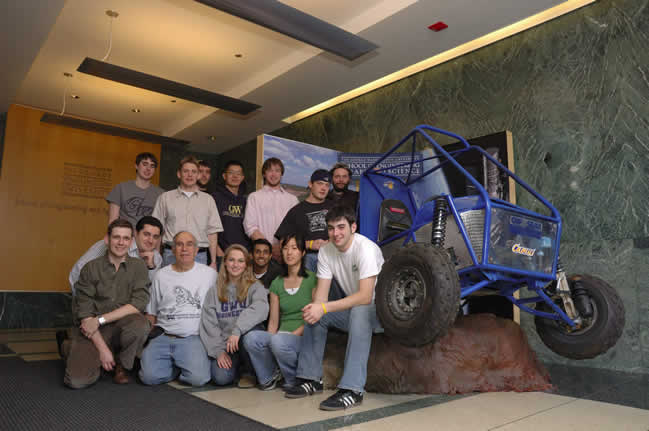 The 2009 GW Mini Baja team with the Tompkins Lobby Display
of the SEAS portion of the
Obama Presidential Inaugural Float
---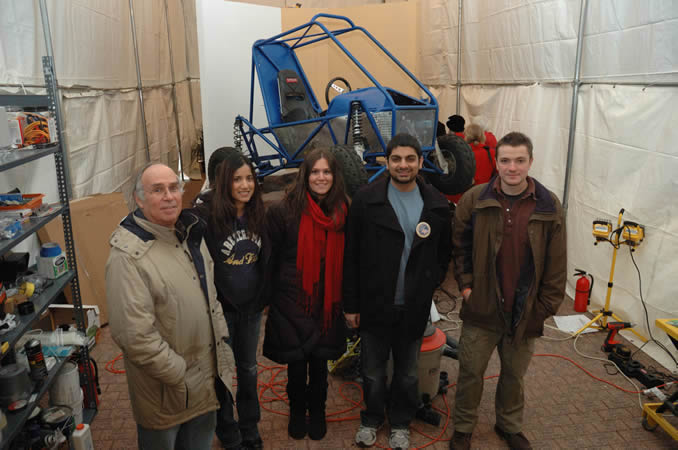 I was one of the faculty advisors who helped design and build the GW Inaugural Float. The Engineering School's section of the float was built around the 2004 Mini Baja vehicle designed by SEAS 2004 MAE alumnus Mike Shepard (shown above on the right) during construction of the float.
---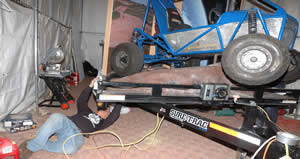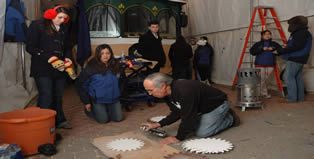 That's me lying under the float wiring up some of the special effects.
---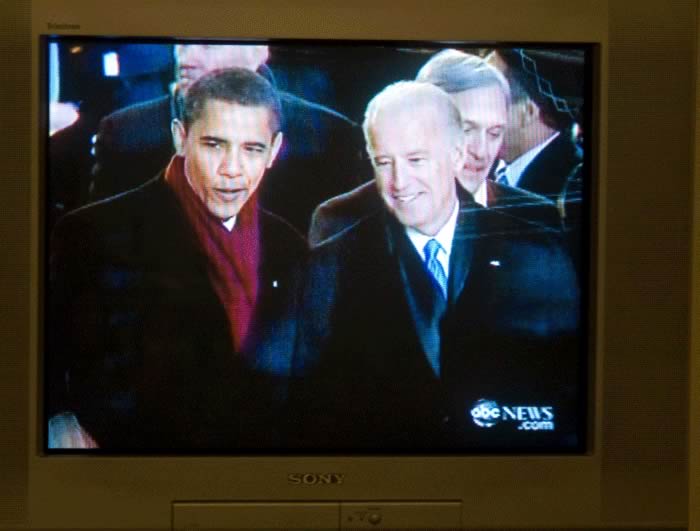 Obama watching the SEAS portion of the float pass the reviewing stand.
---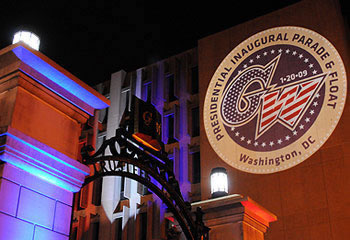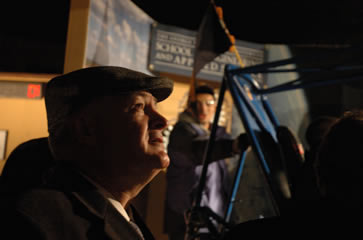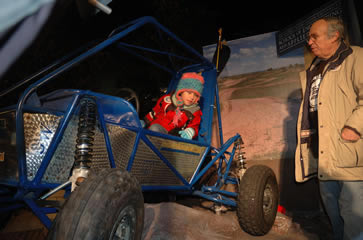 ---
Return to Roger E. Kaufman Homepage