Arkady Yerukhimovich

Assistant Professor of Computer Science
About Me
I am an Assistant Professor of Computer Science at The George Washington University. Previously, I was a research scientist in the Secure Resilient Systems and Technology group at MIT Lincoln Laboratory. I received my Ph.D. at the University of Maryland under Jonathan Katz.
I am always looking for talented, mathematically-mature, students interested in theoretical and applied cryptography.
E-Mail: arkady@gwu.edu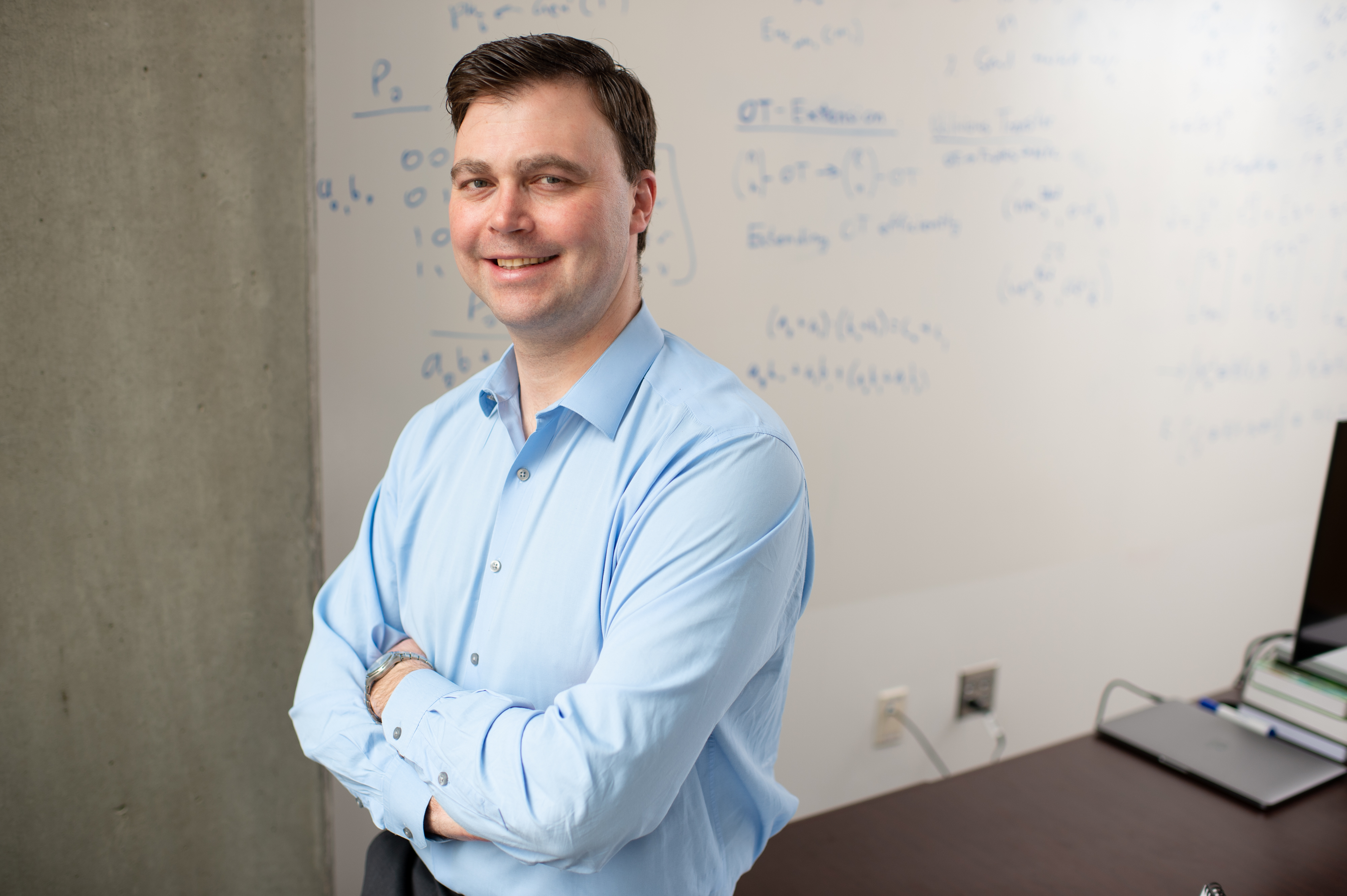 Research Interests
I am broadly interested in various topics across theoretical and applied cryptography with a particular focus on secure, privacy-preserving computation. I am interested both in the theoretical questions of what is possible as well as in analyzing security of and building protocols for practical applications.
Recent Publications
---
Seung Geol Choi, Dana Dachman-Soled, S. Dov Gordon, Linsheng Liu, and Arkady Yerukhimovich
---
Michael Fahr, Hunter Kippen, Andrew Kwong, Thinh Dang, Jacob Lichtinger, Dana Dachman-Soled, Daniel Genkin, Alexander Nelson, Ray A. Perlner, Arkady Yerukhimovich, and Daniel Apon
---
Linsheng Liu, Daniel S. Roche, Austin Theriault, and Arkady Yerukhimovich
---
Seung Geol Choi, Dana Dachman-Soled, S. Dov Gordon, Linsheng Liu, and Arkady Yerukhimovich
---
S. Dov Gordon, Daniel Starin, and Arkady Yerukhimovich
---